Enhance Growth and Profitability with Dynamics 365 for Finance and Operations
Microsoft Dynamics improve productivity and offer your customers a better service when you bring your disparate processes together with Microsoft Dynamics 365. Give your people the tools they need to help propel your business forward.
Microsoft Dynamics 365 for Finance and Operations
Microsoft Dynamics 365 for Finance and Operations, Enterprise Edition delivers enterprise ERP capabilities within a single, cloud-based business application. Supply chain, financials, sales and purchase orders, inventory, production, and distribution processes are seamlessly connected all in one app. You gain the visibility and digital intelligence your organization needs to optimize operational efficiency, deliver outstanding customer experiences and accelerate growth.
Industry Expertise
With over 150+ experts, our professionals are known for their unique knowledge, and skill sets for each industry that we serve.  Dive into our industry expertise below:
[asvc_vc_content_carousel timeout_duration="3000″ infinite_loop="true" navigation="false" pagination="false" items="5″ items_scroll="1″ margin="20″ items_tablet="3″ items_mobile_landscape="3″ items_mobile_portrait="2″]
[/asvc_vc_content_carousel]
Financial Management
Confidently manage your firm's finances through the use of a powerful global financial management platform that will help your organization grow and expand without boundaries.
Core accounting – leverage integrated accounting modules such as general ledger, banking, accounts payable, and A/R & collections.
Electronic banking – increase efficiency levels by integrating directly with your banks for electronic bank reconciliation, Positive Pay, A/R Lockbox import, and EFT/ACH handling.
Budgeting & planning – utilize an embedded budgeting and planning solution for managing your corporate budgeting and forecasting processes.
Fixed asset management – track the entire lifecycle of your fixed assets, from acquisition through retirement.
Tax – manage sales and use taxes, VAT, GST, and other global taxation requirements.
Manufacturing
Bring agility and efficiency to your manufacturing by using an integrated solution that optimizes production planning, project management, operations and activity scheduling, and cost management.

Create your ideal manufacturing mix and support your manufacturing processes throughout the supply chain

Optimize manufacturing principles for each product family, including make to stock, make to order, pull to order, configure to order, and engineer to order

Accelerate your manufacturing material and finished goods flow with advanced warehouse management, handheld scanner support, and transport management

Optimize scheduling across the organization with a unified resource model and scheduling engine

Improve product quality and output by identifying and resolving issues through real-time insights
Supply Chain
Digitally transform your supply chain with advanced warehouse and inventory management to optimize visibility and fulfillment, product insights, material sourcing, and integrated logistics.
Optimize fulfillment and reduce costs by synchronizing commerce across sites, warehouses, and transportation modes
Enable faster response to customer demand by seamlessly orchestrating order-to-cash processes
Streamline procurement costs and gain more control by automating procure-to-pay processes
Get insight and control across all sites and warehouses
Automate prospect-to-cash processes by integrating with Dynamics 365 for Sales
Human Capital Management
Manage the entire lifecycle of your human capital to develop employee skills, reduce attrition, and help drive project success.
Recruiting – easily identify top candidates and manage the interview and hiring cycle to bring top talent your organization.
Onboarding – quickly get new hires onboarded and productive, using personalized onboarding checklists and communications.
Employee record management – track all of the necessary details about your employees within your core business application.
Competency management – track competencies, such as skills, certifications, education, project experience and more, including leveraging this information in the resourcing process.
Performance management – create and track employee goals and appraisals to ensure your employees are meeting their performance objectives.
Cloud Services
Get real-time information on almost any device. Simplify and accelerate business process changes, seamlessly integrate with legacy systems, simplify global compliance, and scale elastically.
Get flexible cloud and on-premises deployment options that comply with industry regulations and use datacenter investments
Enable rapid business transformation
Cost-effectively support your IT needs
Grow at your own pace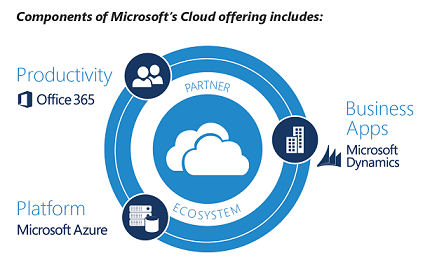 Upgrade to Microsoft Dynamics 365
Upgrade to Microsoft Dynamics 365 and enjoy the Benefits of ERP+CRM at one price and the industry specific solution from Trident Information Systems Pvt. Ltd.
Learn More About Other Dynamics 365 Solutions
[asvc_vc_content_carousel infinite_loop="true" items="4″ items_scroll="1″ margin="20″ items_tablet="2″ items_mobile_landscape="1″ items_mobile_portrait="1″]