Warehouse Management Systems
World class solution for today's operational challenges and tomorrow's growth. Warehouses are focal points for product and information flow between sources of supply and beneficiaries. However, in humanitarian supply chains, warehouses vary greatly in terms of their role and their characteristics.
Trident's Logistics and Warehouse Solution helps to manage all the warehouse activities starting from the arrival of cargo, storage, location management to dispatch. This readily configurable system in which the user can define the location rules, package types, picking rules, shipment procedures, packaging techniques, and all other significant details regarding warehouse operations optimizes these tasks based on detailed algorithmic rule engines.
Trident's Logistics and Warehouse Solution offers a comprehensive set of features and functionalities for a modern warehouse
Suitable for general cargo, temperature controlled, bonded, agro products, etc.
Creation of Advance Shipment Notice (ASN) by recording, uploading and integrating with inbound systems
Inward and Outward Truck dock and queue management
Handles multi-customer, multi-location warehouses for 3PL enabling location transfer within/intra warehouse
Advanced location management for better warehouse space allocation
Bar code generation and assignment for cargo
PDT enabled use of hand held terminals for put-away, pick and cycle count
Built in Business Intelligence feature
The solution addresses industry need for warehousing best practices like wireless receiving, directed put-away, order planning and fulfillment, replenishment, task interleaving, rules driven location allocation, picking,  putaways, shipping, consolidation and inventory control.
Deployable over the web on an On-Demand (SaaS) or On-Premise on dedicated on shared infrastructure, Trident's WMS is fully capable of simultaneously managing multiple companies with multiple warehouses located in several locations;
Trident's – WMS also allows easy collaboration with suppliers/vendors, customers, C&F agents and other trading partners using the latest electronic commerce standards.
Detailed Visibility for Real-time Tracking and Trace-ability
Real-time 360° Inventory Visibility
Real-Time Cycle Counting
RF Adjustments and Movements
Real-Time Replenishment
License Plate Control Configurable Inventory Status
JIT Production Support; RF Component Moves, Report as Finished
Embedded Radio Frequency
Real-Time Transaction Processing
Role Tailored Menu Structure
Receive, Putaway, Pick, Stage, Load,
Inventory Mgt, Production
Labor Statistics Capture
Supports Windows CE / Windows
Mobile Devices
Real-time Mobile Transactions with Configurable Workflows
Inbound, Outbound, Production, Inventory Management
Configurable Process Workflow
Support for Custom Workflow Steps
Rules Driven Allocation and Storage
Custom Data Capture
Order Fulfilment
Wave / Load Planning
Deferred Reservation Strategies
RF System Directed
Pick, Pack, Stage, Load
Value Add Services
Advanced Pick Flows: Batch Pick, Cluster Pick, Pick & Pass
Carton / Pallet Packing
Carrier Routing / Assignment
Quality Control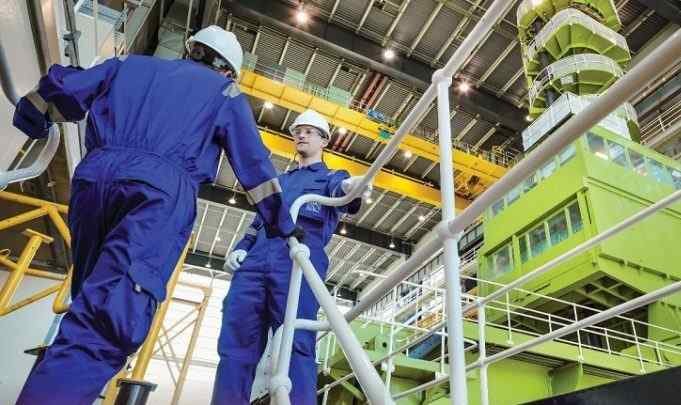 Labour Optimisation
Work Task Interleaving
Prioritized Work Assignment
Real-Time RF Work Completion
Eliminate Manual Activities
Benchmark Work Rates
Estimated Time to Completion
Capture Actual Task Duration
Labour Reporting
Advanced Operations Support
Inbound / Outbound EDI Support
Document Generation
Compliant Labeling
Cross-Dock and Flow-Through
Embedded Transportation Planning and Execution Capabilities
Retail Distribution
MHE Integration
Warehouse Systems Management Benefits
INCREASE PICKING PRODUCTIVITY BY 20-40%
ACHIEVE +99% INVENTORY ACCURACY
EXPEDITE INBOUND ACTIVITIES BY 15-30%

REDUCE INVENTORY LEVEL & CAPITAL EXPENSES

OPTIMIZE USE OF WAREHOUSE SPACE BY 10-20%
Thar Dry Port is part of HPCSL's, A Very well connected to the hinterlands through Road & Rail; the ICD is one of its kind in providing the flexibility of container movement by Rail and Road respectively. The uniqueness of the setup is its existence as the first privatized ICD in the state and country as well.
READY TO TAKE THE NEXT STEPS WITH TRIDENT's LOGISTIC SOLUTION
Contact us today to schedule a quick chat about your project, or sign up for one of our monthly demos!